Dakha is situated on the Ludhiana-Jagroan-Ferozepur National Highway at a distance of 15 kms from Ludhiana. In 1970s, this village known for General Sant Singh Sekhon and literary stalwart Principal Sant Singh Sekhon, had no college for higher education in the radius of 10 kms though there were two high schools at Dakha and a number of them in the surrounding villages. Higher education was a dream for most of the boys and girls who were otherwise hard-working and ambitious but were lagging behind because of economic, social and locational reasons. This was particularly so in case of girls because of social and cultural inhibitions and taboos of sending the girls to cities.

At the occasion of quincentenary of Guru Nanak Dev Ji in1969, an awakening for the need of higher education was emerging in Rural Punjab and as a result many commemorative colleges were established in 1969-70.
It was in this scenario, that one "visionary" S. Jiwa Singh of this village donated his entire land for this noble cause in 1971. Generous donations poured in by the people of the village DAKHA and of surrounding villages. A Trust known as "Guru Teg Bahadur Education Trust" was got registered with the Govt. of Punjab as the Management Committee of Guru Teg Bahadur National Colleege, Dakha .
Today, looking back one can understand that the vision of the founders has been realized practically as the dream-venture has bloomed into a Post-Graduate Arts and Commerce College with Post-Graduation in Punjabi, History and Commerce. Also, college has Post Graduate Diploma in Computer Application (PGDCA).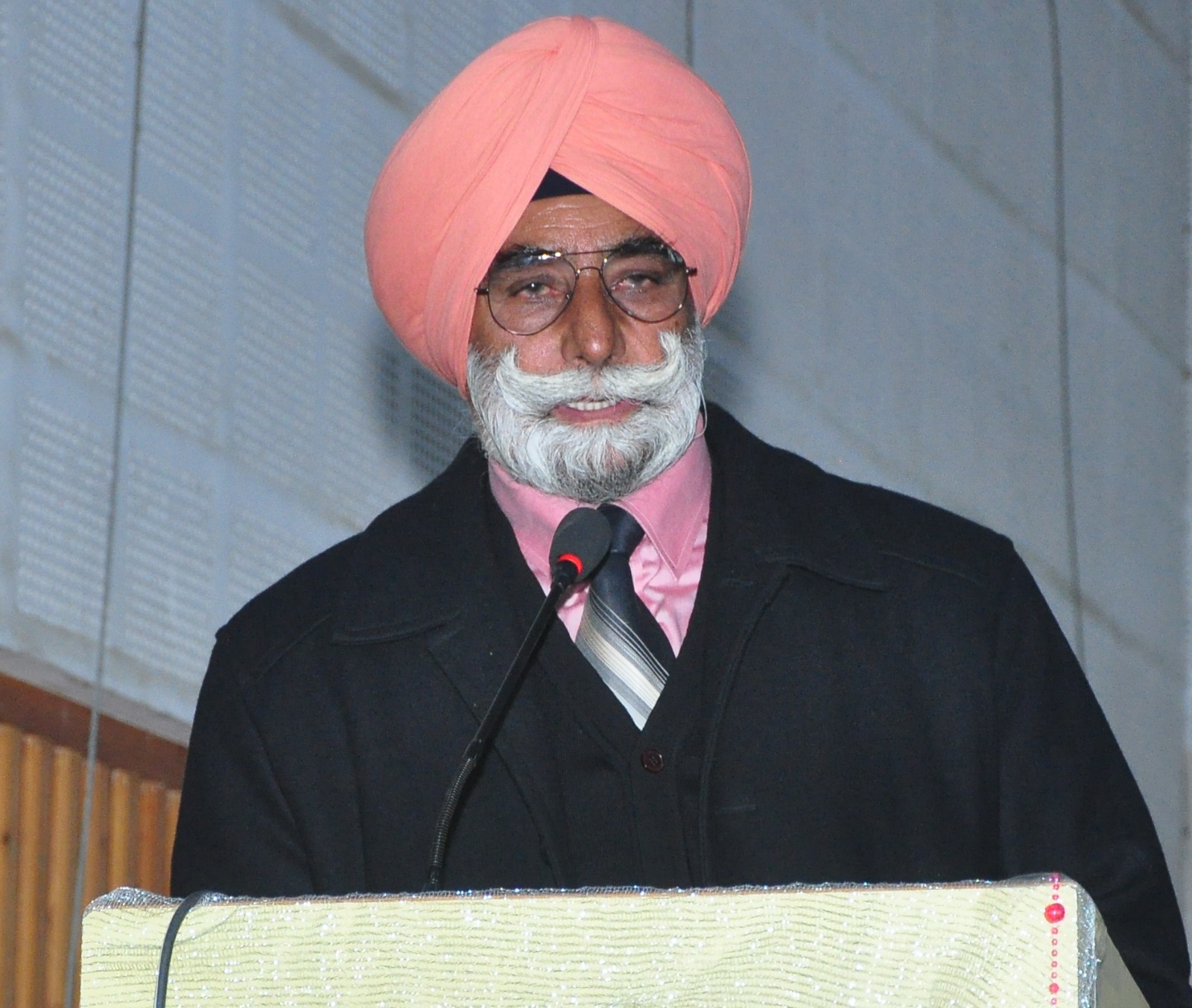 S. Randhir Singh Sekhon
President, GTB National College
To impart vocational and sophisticated skills, the subject of Fashion Designing has been introduced as an elective subject in B.A.
The college has spacious and well-ventilated class rooms for boys and girls. College is proud to have a splendid stadium, named General Sant Singh Stadium. An imposing auditorium with seating arrangement of 1200 individuals has been built up at the cost of Rs. 1 Crore (approx.).
College has a well-stacked library with about 14000 volumes, 25 magazines and 11 newspapers. A well-furnished Girls 'Common Room with T.V., magazines, newspapers and gym is available. In tune with the changing times, the College has established a modern Computer Lab, Multi-media Seminar Room and Fashion & Designing Lab.
Having mission and vision of promoting technical education in rural area, Trust started a sister institution of Management and Technology in 1997 where students from the rural area are getting graduation in Computer Application (B.C.A.) and Post-graduation in Information Technology (M.Sc. IT).